🟪⬛ 18: Optimize your YouTube presence in 30 minutes, with Luke Hood
Grow your subscribers and become part of the community
Today's task was suggested by Luke Hood, founder of legendary bass music brand UKF. Two of the earliest multi-artist, genre-focused channels on YouTube, within a year both UKF Dubstep and UKF Drum & Bass had amassed over a million subscribers. Ditching his supermarket shelf stacking job, Luke moved to London, partnered with leading indie music company AEI Group, launched a third UKF channel and developed the brand into the global taste making phenomenon it has since become.
UKF | AEI Group | Luke on Twitter
---
If you have only 30 minutes to optimize your YouTube presence, Luke Hood (of AEI Group and personally responsible for billions of public watch hours) recommends these two simple tasks:
Today: Optimize your YouTube presence in 30 minutes
Move your YouTube channel to an Official Artist Channel.

Extend your digital scene to the YouTube community:
Identify five Youtube curators relevant for your music and subscribe to their channels. Comment on at least three videos on each of these channels with something meaningful and relevant to the music. Be a part of the community.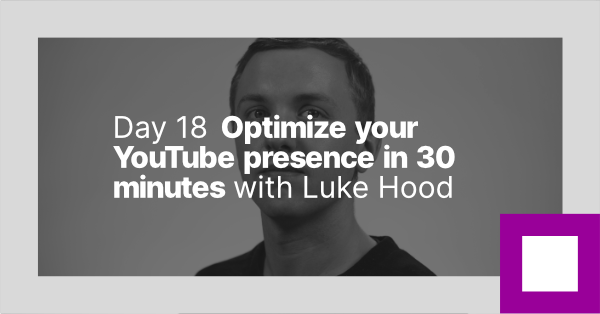 The first 15 minutes of today's assignment has an effect on your "backstage" presence on YouTube. A simple flex, but getting your YouTube Channel page linked up to an Official Artist Channel is something many artists should be doing... but don't. Next, you'll spend 15 minutes on building your digital scene on YouTube. Integrate yourself more with the YouTube community, especially those channels that curate music. Let's get started:
Set-up and Official Artist Channel
If you ever listen to music on YouTube, you may have noticed tracks on generic 'Topic' channels - perhaps even your own. Artists miss out on thousands of subscribers by not making sure their YouTube channel pages are linked to an Official Artist Channel (OAC), thus connecting these tracks to your account.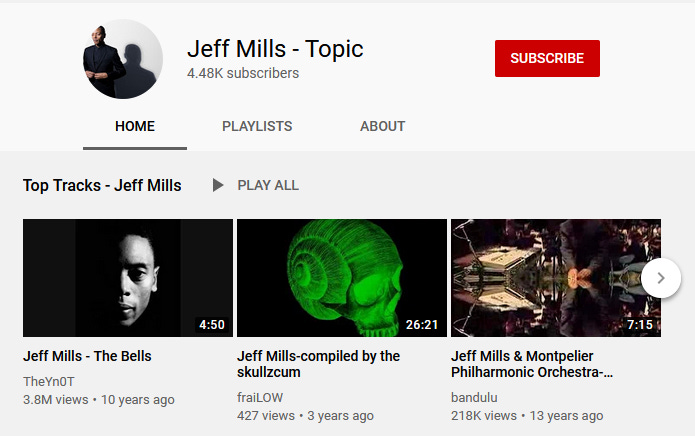 Screenshot: an example of a topic channel.
First, make sure you already have a YouTube Channel for your artist brand (if not, create one) and have at least one release distributed (through a distributor) to Google Play / YouTube Music.
From here, there are two directions to follow. 
If your YouTube profile has more than 4,000 valid public watch hours in the past year and more than 1,000 subscribers, your profile meets the requirements for the YouTube Partner Program. As a YouTube partner, you have access to the YouTube Creator Support Team, through which you can request an OAC. 
If you don't meet those requirements, your digital distributor can set up an OAC for you. Distrokid and CD Baby provide step-by-step manuals in their FAQ. If your distributor doesn't have a manual for setting up an AOC, just send them an email with your YouTube Channel url.
Extend your digital scene to the YouTube community
You will also have to start building your scene on YouTube. Figure out which curators are relevant to your music and subscribe to their channels. For today's task, comment on three different videos. Make your comments supportive and not self-promotional. Your goal is to become a recognizable part of a community, so that the next time the curator comes across your name while scouring music, they recognize it… It's also useful for potential future pitches - if they know your name from the comments and you've established a positive association, you'll stand out more in their inbox.
Target YouTube curators you like yourself or examine which curators your fans are subscribed to. If you know your fans are part of a particular community, then be a part of it, too.
Follow at least five curators and leave comments on at least three videos on each of these channels. Dive into the video comments on the UKF channels on YouTube to see how artists do this.
---
Don't be shy to ask your distributor for help. You're paying for it. They even get a percentage usually, so the better you perform, the more they make. Make them work for it.

If you want to be successful on YouTube, you have to be part of the community. So make sure you start using the platform actively yourself. Watch videos of other artists, follow them, and see what they do. The same is true for every other platform you use.
---
🟪 Need help? Join us on Discord and get help from the Artist Lockdown Challenge community.
⬛️ Task done? We're happy to share the results: tag @artistlockdownchallenge on Instagram and we'll repost.
---