Discover more from Artist Lockdown Challenge
30 minutes for 30 days: free digital strategy course for artists - starting June 1
Over 1,000 subscribers
🟪⬛ 30: Design your Business Model Canvas for Artists in 30 minutes
Wrap-up 15+ hours of assignments to improve your digital presence
You did it! You have reached day 30 of the Artist Lockdown Challenge. 
If you have done all the tasks up until now: we are seriously impressed. If you have done most of them: well done! If you're still working your way through: keep it up.
To close things off, we have prepared a task that will help you reflect upon the challenge, as well as articulate your digital strategy as a musician, artist, and entrepreneur. 
Today: Design your Business Model Canvas for Artists, in 30 minutes
Read the explanation below.

Make a copy of the Business Model Canvas for Artists linked below.

Fill it in and refer to it often.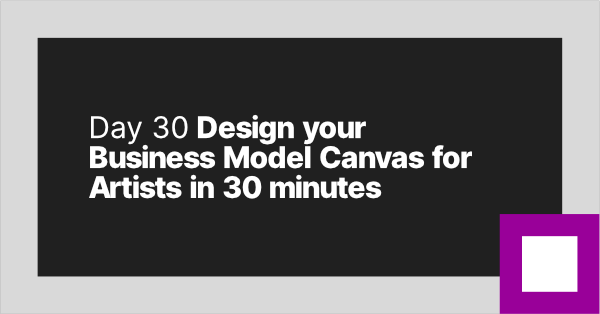 The Business Model Canvas is a tool used for understanding all the basics of a business: its customers, its costs and income streams, its brand and product, its distribution, and promotion. We have made a slightly altered version to make it more appropriate for the digital landscape of artists: click here to open it.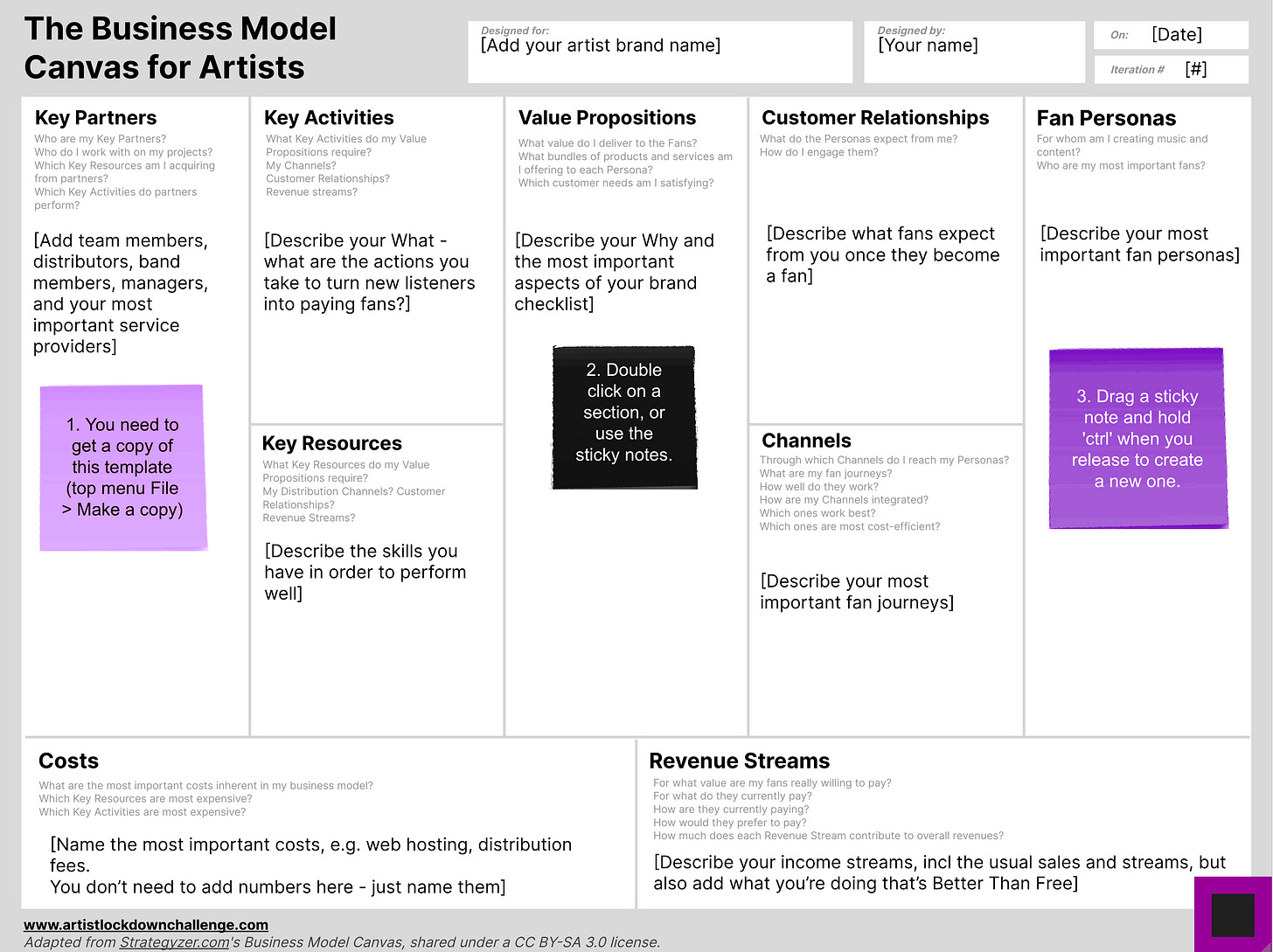 Fill it in, print it out or save it as your desktop background, and refer to it regularly. Make it your own. Once a month or so, consider whether it needs updating. It's also an excellent communication tool, so when you expand your team, walk people through it.
The canvas explained
Let's go through all the steps row by row, starting from the top, moving down the sheet from right to left.
Right:
Left:
---
---
🟪 Need help? Join us on Discord and get help from the Artist Lockdown Challenge community.
⬛️ Task done? We're happy to share the results: tag @artistlockdownchallenge on Instagram and we'll repost.
---